Travelling is an inevitable desire! It's a thrilling and engaging experience which stays with you for a lifetime. We are all struck by wanderlust: keen to know more, explore more.
Travelling is certainly an activity which must not be bound under expenses, don't you think? Did you know you could have the benefits of traveling at a very low cost?
So if you're feeling light on your pockets and heavy on your feet, here's a list of the places you must visit and are under your budget!
Shanthi Guesthouse, Hampi
Those who have an inclination towards history can rejoice the experience of staying in ancient ruins and temples in Hampi, Karnataka!
Located on the banks of Tungabhadra river, Shanthi has great cottage style bungalows with balcony and hammocks. Located amongst the serene green scenery making it a perfect setting
.
It's 10 rupees away from the famous Virupaksha temple!
All you need to do is take a boat and cross the Tungabhadra river.
Image source: Google Images
Shaam-e-Sarhad Village Resort, Hodka, Gujarat
If you want to have a ground level experience then Shaam-e-Sarhad is highly recommended. It gives you an option to choose between comfortable tents and beautiful Bhunga – circular mud huts decorated with colourful designs, as contrast to the dusty, thorny desert landscape of Gujarat.
The main idea is to interact with the residents and get to know about their lifestyle, also getting a chance on practicing the same. Performances by local folk musicians around the campfire is the main attraction.
A double room including all meals would cost INR 1800.
Image source: Google Images
Hotel Silver Oak, Mount Abu, Rajasthan
Located in Mount Abu, Hotel Silver Oak is a great place for explorers. It has a convenient location, with easy access to the city's must-see destinations. It offers luxury, comprising of 20 inviting rooms. Stay at an affordable cost, with all modern amenities to make it a perfect family getaway.
All the rooms in the hotel are spacious with well-designed teak wood furnishing. Every room has a comfortably large and well maintained wash room. The rooms offer an unquestionably warm welcome to every guest. Price starts around 3,000.
Image source: Google Images
Located on Tiger Hill Road, it provides accessibility to popular attractions like the Ooty Lake, Charring Cross and Botanical Gardens. The resort features 20 cottages with standard amenities.
Image source: Google Images
Mewar Haveli, Udaipur, Rajasthan
Mewar Haveli is newly built in the style of an old
haveli
, situated at Lal Ghat. It has 12 elegant and brightly decorated rooms, most of them overlook the lake. Restaurants here serve a range of vegetarian Indian, Chinese, and continental dishes. The owner goes out of his way to help guests. Rates start from 1,850 rupees per night for a standard double room with air conditioning.
Image source: Google Images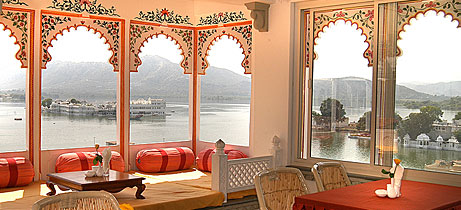 Image source: Google Images
Hotel Harmony, Khajuraho, Madhya Pradesh
Hotel Harmony is centrally located in the town having a delightful garden setting with stone courtyard and lotus pond. The idea of architecture and ambience is derived from Spain. There are 45 rooms to choose from, all facilitated with private balconies overlooking the garden.
The daily yoga and meditation classes are an added bonus. Room rates start from 1,000 rupees per night, depending on the size of the room and whether it's air conditioned.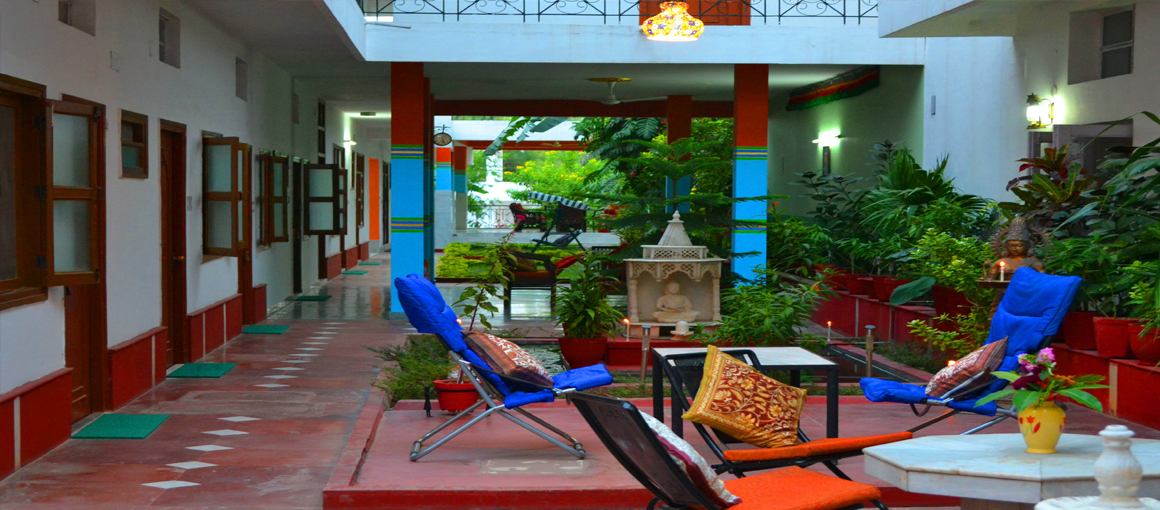 Image source: Google Images
Authored by Chandrima Banerjee
Someone for whom books and food are the only need. Love for history always persisted.