Are you a gym enthusiast? Or planning to join one? If yes, get ready to meet these ten kinds of wrongdoers at the gym. In fact, you can be the smarty pants tipping everyone about a healthy workout.
Find - Gym in Delhi Gym in Gurgaon
1. The over smart


The machines might seem easy to get a hold of. Maybe you have seen it in movies or you're smart enough to figure out the operations on your own. But still, there's no harm in talking to the instructor once before you step on it.
( After all we only get one chance, one glance to attract the attention of that hercules of a man.)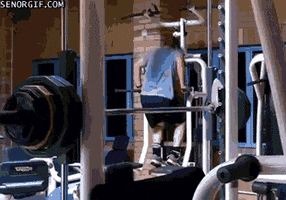 Image source: Google Images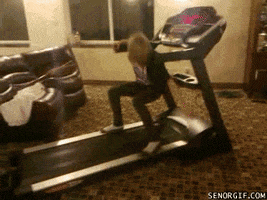 Image source: Google Images
2. The unstoppable


Listen to your heartbeat. It's screaming at you to relax. Take gradual breaks in between your workout. The high-paced sessions will bring your motivation levels down quickly and you won't be able to continue attending the gym for long.
Image source: Google Images
3. The weight loss obsessed


Have you lost weight after spending long hours at the gym?
Don't worry. You
have
possibly gained muscle mass while losing weight. It is a sign of you are getting stronger.
Image source: Google Images
4. The non-fluid consumer


It is highly important to stay hydrated while working out at a gym. Or else, you'll be too weak to continue the schedule. Your gym has installed water coolers, utilize them.
Image source: Google Images
5. The sweat reliable


Different bodies show different kinds of sweat levels. Experts suggest that sweat does not indicate a healthy workout. Keep track of the calories burnt instead of your sweat levels.
Chit-chatting with your friend on the treadmill? Talking on phone while pedalling? I am afraid you'll have to drop that. It simply means you're not working out hard enough.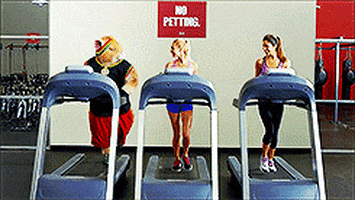 Image source: Google Images
Image source: Google Images
7. The shower addict


It is tempting to jump into the shower straight after the workout is over. But your body needs time to cool off. Try light stretching for 3-5 minutes before heading into the shower.
Image source: Google Images
8. The back-rounder


Lifting weights has nothing to do with your back. Don't stress it. Tighten your abdominal muscles and keep your back neutral. If you still round your back, you'll be experiencing a severe back pain.
Image source: Google Images
9. The routine followers


Following the same routine over a week? Take a break. Keep your exercise varied from time-to-time. Combining high and low intensity exercises not only keeps the routine interesting but also helps your muscles to easily grove into the next phase of workout.
Image source: Google Images
10. The spot trainers


As appealing as it sounds to reduce weights at some specific body parts, it is equally important to focus on a whole body workout. Experts do not promote the idea of spot training. In the end a whole body workout will tone your body better in the long run.
Image source: Google Images
Image source: Google Images